Photo Gallery
Our initial (very wet) working bee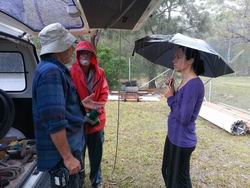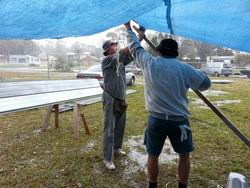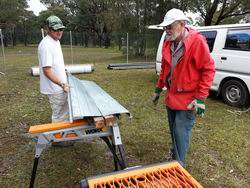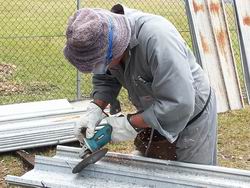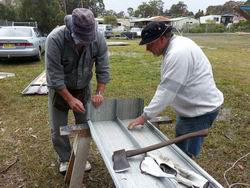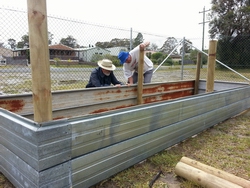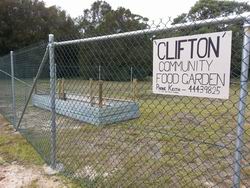 During our 2nd working bee we managed to complete 5 beds.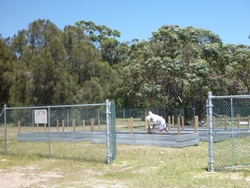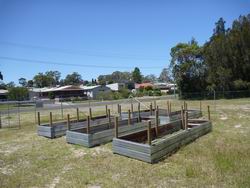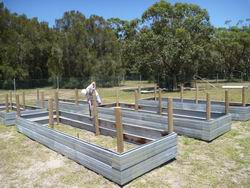 Our third working bee was really productive, we managed to finish all 8 beds and fill 4 beds with mulch.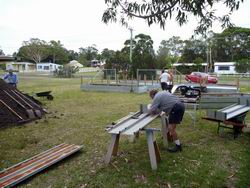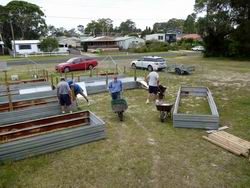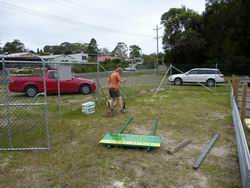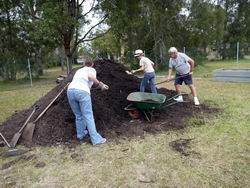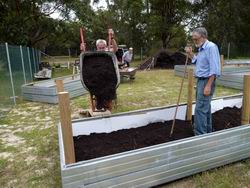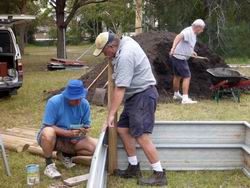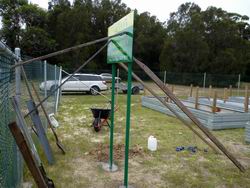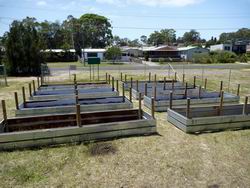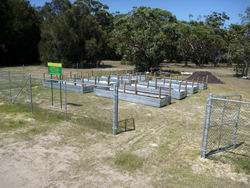 The 4th working bee is behind us, all beds were half filled with mulch base ready for growing material, 5 of 8 round beds were cut and ready for joining and our donated shed transported and erected.