History of the Garden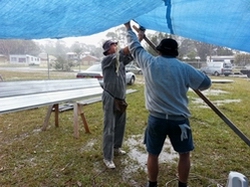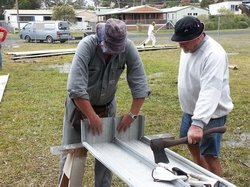 In November 2011 the Sanctuary Point Branch of the Bendigo Community Bank held a Community Forum to get the community's "Big Ideas".
One of the very popular ideas was a Community Garden, an area where the community could get together to enjoy interaction, friendship and grow plants and vegetables.
The Bank's Community Affairs Committee began canvassing the community for interested people to form a Steering Committee with the aims of finding a suitable area and finance, to start the garden.
Shoalhaven City Council agreed to allocate a section of Clifton Park in Sanctuary Point as part of a park precinct outlined in their 'Sanctuary Point Place Making Action Plan'.
In late 2013 all the Council requirements had been met and our Community Bank provided enough money to erect a 1.8 metre chain wire fence to accommodate the garden and prevent our local kangaroos from enjoying the plants before we did.
Working bees then commenced with eight initial garden beds constructed by February 2014.
We were then underway and ready to welcome the general public to become members and participate in the joys associated with community gardening.
We have made amazing progress since opening, with the acquisition of three large water tanks, a shipping container for storage, the construction of a greenhouse and general purpose building, the relocation of a donated glasshouse, doubling the garden in size, which has allowed us to add 18 extra beds and the construction of multiple compost bins.
The pictures above and below are a small snapshot of the fun we had building the initial garden beds. More pictures since then are available in our Photo Gallery.